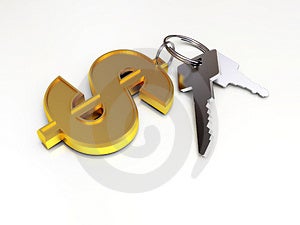 What are keywords?
Since this is a site about internet marketing, we're going to narrow our definition of keywords for our purposes of online use. Keywords are simply the word or phrase that you would type into a search engine to find relevant results for what you're looking for. The term 'keyword' is often used to describe all of the words in a particular keyword phrase. Confusing? I know it was to me at first!
Just remember that when someone uses the word 'keyword', they're often times referring to a group of words that comprise the entire keyword phrase. Keywords with multiple words are called long tail keywords. Longtail keywords typically have less traffic BUT less advertiser competition, and cheaper click costs in Pay Per Click advertising (PPC).
Why are keywords important?
If you wish to have any success online, whether you have your own site and product, or doing affiliate marketing, or blogging for income, you'll absolutely need to learn how to use keywords effectively. I would go so far as to say that learning how to do proper keyword research is an absolute vital building block for your online business.
If people use keywords to search for your product or service, wouldn't it be logical to conclude that you need to use keywords properly so that they can find your site? Whether you want to come up in the organic searches (free) or in the sponsored listings (paid), you will use keywords to target your site for the best results. Consequently, the proper use of keywords will generate traffic to your site.
How are keywords used?
This article is just an overview of what keywords are and why you should use them. I'll get into more details regarding implementing keyword strategies in following articles. But here is an overview on how you would put your targeted keywords to use to drive traffic to your site:
You would use keywords in the following instances:
– Website optimization
– Blogging
– Article Marketing
– Video Marketing
– Forum Marketing
– Social Bookmarking
– Web 2.0 sites
– Directory submissions
– PPC
and so on…
As you can see, in just about any traffic getting strategy you implement online, you'll be using keywords. So how do you know which ones to choose? That will be the topic of my next article.
What I want you to take away from this is that keywords are vitally important to your success online. Used properly, and you'll reap the rewards. Ignore them, and you'll be left scratching your head wondering why no one is visiting your site.
What is a Keywords Definition
One of the first things, anyone starting into internet marketing should know is what a keyword is (keywords definition), and how they are so important in the development of your online business.
Long Tail Keywords Definition
Additionally, SEO as a keyword isn't particularly targeted, as the searcher could be looking for an SEO company, a specialist, tips, advice or even just a definition.
Keyword Links
First off a definition of a keyword link. A keyword link is a link pointing to your website. Its very much like a back link, only much more shiny.
Mail this post